Bespoke Integrated Life Coaching For You
Yes. You Can Be your BEST self for you. And Be this BEST self for others.
Through lasting & effective changes we make working together in all areas of your life.
Dr. Lorien Waterer
Expert in Self Development & Wellbeing
Thank you for wanting to know more about EMP – Wellbeing with me Lorien.
It's important to clarify if the Integrated approach I use is the suited Life Coaching and support you need. 
Shall we explore this now or later on a complimentary Check In call?
Finding the Right Life Coach needn't be 'searching for a needle in a haystack'
Have you a sense that…
Something in your life be personal and or professional needs to change?
 Maybe you must do something different?
Possibly you are unsure of the what or how to?
It could be that you know you should do something but can't?
Perhaps you just want something different?
As a result of our call, you will feel much more EMP-owered about you and your future.
Remember, we can all use this right support from time to time.
What ever you've recognised, no matter how large or small, my Integrated Life Coaching Approach is effective to explore & solve:
⟣ Self Reflection & Self Development
⟣ Self Regulation & Emotional Intelligence
⟣ Communication with Self & Others

⟣ Goal Setting & Achieving
⟣ Motivation, Confidence Building & Resilience

⟣ Health & Wellbeing
⟣ Stress Management & Anxieties

⟣ Conflict Internal & External
⟣ Procrastination & Limiting Beliefs

⟣ Perfectionism
⟣ Performance Anxiety & Imposter Syndrome

⟣ Grief & Bereavement (including pet loss)
⟣ Fears (certain phobias)
EMP - Wellbeing Expertise
♡Do you wonder why you feel a certain way at certain times?
Subsequently, would you like to be in charge of how you feel more of the time?
✧Do you seek to have more conscious control in your life?
In addition, would you like to have a resourceful mind, flexible mindset and better communication?
∞Are you in search of how to achieve your biggest life goals?
Moreover do you want healthier habits, kinder self talk and more fulfilment in life?
""Lorien has helped me get my life back on track. I finally feel confident in a way that works for me and got the job I never thought I was good enough for. Working out my best self that works for me and not what others want me to be has been so freeing, I recommend her as a self-development expert'
― Heidi.M. ―
Librarian
"I have known Lorien professionally through being a vet for years. Experiencing her Life Coaching, I now manage myself in a way that bring's longevity and joy into my daily work, I value the learning of self accountability and am enjoying working out my BEST self, it is a great feeling living into my potentiation, thank you Dr Lorien "
― Dr. Steve M.―
Lead Vet, Dad, Husband
"Beginning life coaching with Lorien is one of the best decisions I have made in my adult life! Lorien has been such an inspiration not only in her ability to be present during our sessions, but also in her own life - it is very clear when working with her that she walks the walk and talks the talk! Our time together has encouraged and shown me how to do the same. If you are thinking of being one of her clients, I highly recommend her as a life Coach"
― Dr. H.K. ―
Senior Vet, Mother, Friend, Life Liver!
"Professional, interesting, individualised experience of Integrated Life Coaching. Valuable insight into my personality style (DISC) to which I am now respected and understood at work as a leader. Thank you Lorien. I am sure my team as just as grateful.
Gregory. D-M
CVO, True Leader, Soon to be Husband
For You "My Inner Coach" Guides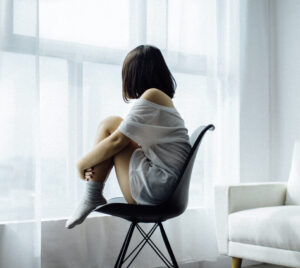 Lorien guides you through your Anxiety with an 8 step Inner Coach Guide. Read more to learn about Anxiety & Anxiety Disorders.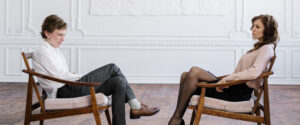 Modern life needs a modern approach. Understand and work out how integrative coaching / therapy is what you need for your self development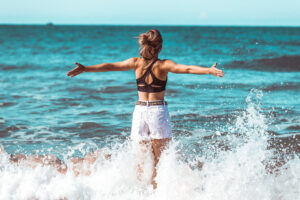 How you can be S.M.A.R.T S.M.A.R.T is an acronym. It is a super effective guide helping you set and achieve many of your life